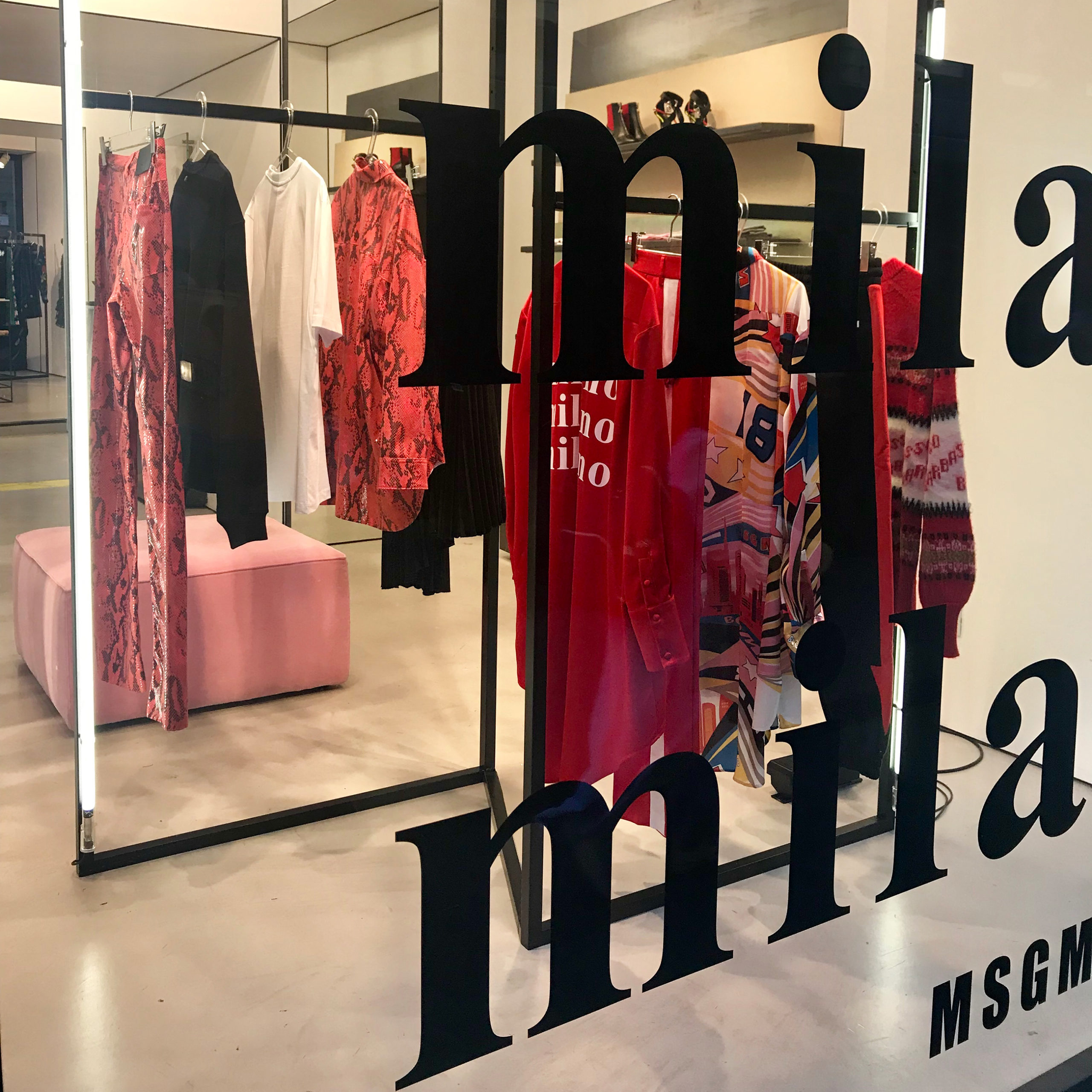 What: Window Display
Where: worldwide
When: fall/winter 2018
A declaration of love to Milan was the core concept of this global project.
Christian's windows were inspired by the font "milano! milano! milano!" to showcase the colours of this collection.
Glossy black, Campari red, peacock blue and a squeeze of lime all mixed in black stands with the neon lights of the milanese nightlife.